Stacey Hudson
Stacey Hudson is a life-long St. Louisan who grew up in Olivette and lives in University City with her husband, Repps. Stacey's family includes her stepdaughter, Nicola, who lives with her husband and two children in Dallas; Eliana, a community organizer in Kansas City, and Daniel, who lives in St. Louis who makes personal protective equipment in response to the COVID-19 pandemic. Repps retired from his career in journalism and teaches journalism and international studies at area universities.
Stacey spent most of her career in commercial real estate as an interior designer and project manager. She brings her experience as a project manager and synagogue board member to the position of Executive Director.
Nancy Greene
Executive Assistant
I have worked at Kol Rinah and for Shaare Zedek for 11-1/2 years. I have been married for 44 years and have 3 children and 8 grandchildren. My corporate life experiences before Kol Rinah include over 30 years in the banking, insurance, accounting and law industries. The experience I have gained at Kol Rinah has been the most rewarding because of the staff and the congregants who are the lifeblood of this organization.
Karen Kern
Karen is a native St. Louisan who helps lead Kol Rinah's Friday night Kabbalat Shabbat service. She has attended Song Leader Bootcamp for the past five years and has a degree in music education. She is blessed with six awesome children; has been homeschooling since 2002; teaches PE at her homeschool co-op, and is co director of the North County Homeschool choir. Karen is passionate about God, learning, music, family, exercise and healthy living, and living life to the fullest.
Meir Zimand
Director of Operations and Finance
Meir has spent his entire life in the Synagogue , being the sixth child of Rabbi Ephraim זצ״ל and Esther Zimand. Meir has been with BSKI, now Kol Rinah, for over 17 years. Meir is married to the former Rachel Oakes and has two grown boys.
Melissa Bellows
Youth and Family Program Coordinator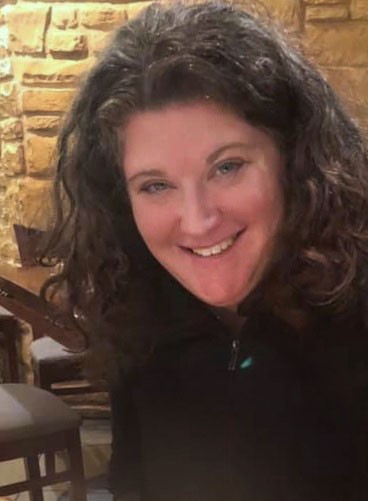 My name is Melissa Bellows and I'm thrilled to be joining the Kol Rinah community as the Youth and Family Program Coordinator!
I am originally from Minneapolis, though I have lived in Chicago, Israel, and Cincinnati in the past decade! I received my Bachelor's degree in theater from Drake University, and transferred my theatrical skills to the classroom to receive a Master's Degree in Early Childhood Education.
I have worked with all ages in the Jewish world, from young families, teens, and parents, and I am looking forward to bringing those experiences to Kol Rinah.
My husband, Adam, is the Assistant Rabbi at United Hebrew Congregation in Chesterfield, and we love being a part of the larger St Louis Jewish Community! We have 3 children, Max, Lila, and Jonah.
I look forward to getting to know this special community, and getting to form relationships with all of you. Please don't hesitate to be in touch with any thoughts, ideas, or concerns - or just to say hi!
Hani Fish-Bieler
Hani Fish-Bieler (she/her) is a senior at Washington University, majoring in Sociology and Women, Gender, and Sexuality studies and minoring in Legal Studies. In her free time, she enjoys long walks with good friends or good podcasts. She has been both a camper and a counselor at Ramah in New England. She can't wait to get to know KRSTL and the Kol Rinah community!
Fri, January 28 2022
26 Shevat 5782
Kol Rinah Vision, Mission, Inclusion
VISION: A dynamic and forward-looking congregation where all generations come together to experience Judaism in innovative ways.
MISSION: Create a welcoming community that embraces Torah, meaningful worship, lifelong learning, music, Israel, and tikkun olam, guided by the tenets of Conservative Judaism.
INCLUSION: Kol Rinah welcomes everyone. This means YOU! We embrace a diversity of all Jews. including: Jews by choice, Jews of all hues, singles, couples, families, interfaith households, LGBTQ Jews, Jews of all abilities and disabilities, the Jew-curious, and more!
Shavua Tov
Stacey's Weekly Blog
Minyan Services and Program Times
Our Shabbat morning and afternoon services meet both in-person and online.
Shabbat morning services begin at 9:30am. For afternoon times, please see the calendar.
To stream, click the link below.
You must be signed in to your Kol Rinah account. If you need assistance logging in please call Meir Zimand at 314-727-1747
Today's Calendar
Shacharit

: 7:00am
ECC Shabbat

: 11:30am
Torah Talk

: 12:00pm
Candle Lighting

: 5:01pm
Kabbalat Shabbat/Ma'ariv

: 6:00pm
---
Upcoming Programs & Events
---
This week's Torah portion is

Parshat Mishpatim
Candle Lighting
Havdalah
Motzei Shabbat, Jan 29, 6:05pm
Shabbat Mevarchim
View Calendar
Office Hours:
7701 Maryland Ave. 63105
Monday – Thursday 9am to 5pm
Friday 9am – 3pm
Phone: 314-727-1747

Contribute to a Shabbat Kiddush
Celebrate life-cycle events or honor a loved one. A Shabbat Kiddush is a beautiful way of sharing a moment with the community!
Fri, January 28 2022 26 Shevat 5782