Nancy Green
I have worked at Kol Rinah and for Shaare Zedek for 11-1/2 years. I have been married for 44 years and have 3 children and 8 grandchildren. My corporate life experiences before Kol Rinah include over 30 years in the banking, insurance, accounting and law industries. The experience I have gained at
Kol Rinah has been the most rewarding because of the staff and the congregants who are the lifeblood of this organization.
Karen Kern
Karen is a native St. Louisan who helps lead Kol Rinah's Friday night Kabbalat Shabbat service. She has attended Song Leader Bootcamp for the past 4 years and has a degree in music education. She is blessed
with six awesome children; has been homeschooling since 2002; teaches PE at her homeschool co-op, and is co director of the North County Homeschool choir. Karen is passionate about God, learning, music, family, exercise and healthy living, and living life to the fullest.
Meir Zimand
Meir has spent his entire life in the Synagogue , being the sixth child of Rabbi Ephraim זצ״ל and Esther Zimand. Meir has been with BSKI, now Kol Rinah, for over 17 years. Meir is married to the former Rachel Oakes and has two grown boys.
Melissa Bellows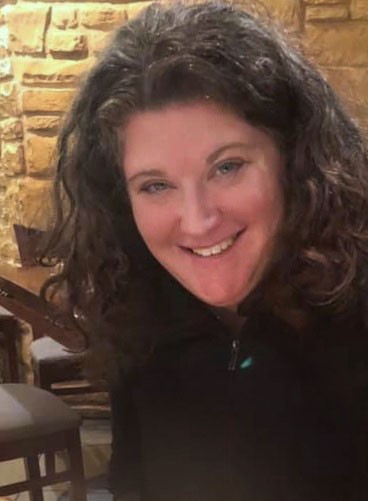 My name is Melissa Bellows and I'm thrilled to be joining the Kol Rinah community as the Youth and Family Program Coordinator!
I am originally from Minneapolis, though I have lived in Chicago, Israel, and Cincinnati in the past decade! I received my Bachelor's degree in theater from Drake University, and transferred my theatrical skills to the classroom to receive a Master's Degree in Early Childhood Education.
I have worked with all ages in the Jewish world, from young families, teens, and parents, and I am looking forward to bringing those experiences to Kol Rinah.
My husband, Adam, is the Assistant Rabbi at United Hebrew Congregation in Chesterfield, and we love being a part of the larger St Louis Jewish Community! We have 3 children, Max (4), Lila (2), and Jonah (1 month).
I look forward to getting to know this special community, and getting to form relationships with all of you. Please don't hesitate to be in touch with any thoughts, ideas, or concerns - or just to say hi!
Wed, January 29 2020
3 Shevat 5780
Kol Rinah MINYAN TIMES and Kol Rinah Calendar
Today's Calendar
Shacharit

: 7:00a
Capital Campaign Consulting meeting

: 8:00a
ECC social emotional class

: 9:00a
KoREH (3rd-7th)
: 4:15p
Mincha/Maariv

: 6:00p
---
Upcoming Programs & Events
---
This week's Torah portion is

Parshat Bo
Candle Lighting
Havdalah
Motzei Shabbat, Feb 1, 6:08p
Tu B'Shvat
View Calendar
Update this content.
EVENT REQUEST
Kol Rinah has adopted a new online process for creating an event through Kol Rinah. To start the process, hover over Calendar on the menu bar above and click on Event Request..
Wed, January 29 2020 3 Shevat 5780