Nancy Green
Executive Assistant
I have worked at Kol Rinah and for Shaare Zedek for 11-1/2 years. I have been married for 44 years and have 3 children and 8 grandchildren. My corporate life experiences before Kol Rinah include over 30 years in the banking, insurance, accounting and law industries. The experience I have gained at Kol Rinah has been the most rewarding because of the staff and the congregants who are the lifeblood of this organization.
Karen Kern
Karen is a native St. Louisan who helps lead Kol Rinah's Friday night Kabbalat Shabbat service. She has attended Song Leader Bootcamp for the past five years and has a degree in music education. She is blessed with six awesome children; has been homeschooling since 2002; teaches PE at her homeschool co-op, and is co director of the North County Homeschool choir. Karen is passionate about God, learning, music, family, exercise and healthy living, and living life to the fullest.
Meir Zimand
Director of Operations and Finance
Meir has spent his entire life in the Synagogue , being the sixth child of Rabbi Ephraim זצ״ל and Esther Zimand. Meir has been with BSKI, now Kol Rinah, for over 17 years. Meir is married to the former Rachel Oakes and has two grown boys.
Melissa Bellows
Youth and Family Program Coordinator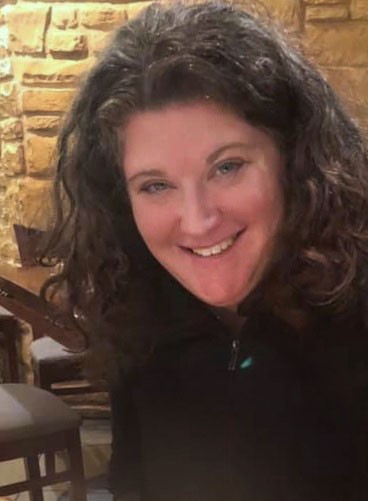 My name is Melissa Bellows and I'm thrilled to be joining the Kol Rinah community as the Youth and Family Program Coordinator!
I am originally from Minneapolis, though I have lived in Chicago, Israel, and Cincinnati in the past decade! I received my Bachelor's degree in theater from Drake University, and transferred my theatrical skills to the classroom to receive a Master's Degree in Early Childhood Education.
I have worked with all ages in the Jewish world, from young families, teens, and parents, and I am looking forward to bringing those experiences to Kol Rinah.
My husband, Adam, is the Assistant Rabbi at United Hebrew Congregation in Chesterfield, and we love being a part of the larger St Louis Jewish Community! We have 3 children, Max (4), Lila (2), and Jonah (1 month).
I look forward to getting to know this special community, and getting to form relationships with all of you. Please don't hesitate to be in touch with any thoughts, ideas, or concerns - or just to say hi!
Sarah Shulman
Sarah Shulman, Youth Advisor
Sarah Shulman is so happy to be KRSTL's Youth Advisor and has loved getting to know the teens over the last few months! Sarah is a St. Louis native, but left to attend The University of Illinois at Urbana-Champaign (ILL-)! After graduating in 2014, she moved back to St. Louis for graduate school at Maryville University where she received her Master of Music Therapy degree in 2017. Besides working with the awesome teens at KRSTL, Sarah works as a Music Therapist at St. Louis Children's Hospital and takes private clients and groups throughout the St. Louis area. She also sings with the St. Louis Women's Hope Chorale! Besides all things music, Sarah loves being Jewish, spending time outside (when the weather is nice, of course) and being with her family, friends and bunny rabbit. Her vices are babies, dogs and sushi and you can often find her gawking at one or the other. Sarah looks forward to meeting you if she has not yet had the opportunity to do so!
Wed, April 8 2020
14 Nisan 5780
Kol Rinah MINYAN TIMES and Kol Rinah Calendar
Today's Calendar
Erev Pesach
Taanit Bechorot
No KoREH - Erev Pesah
Shacharit

: 7:00a
Capital Campaign Consulting meeting

: 8:00a
Kol Rinah Women's Social Group Meeting

: 10:00a
KR ECC Closed for Pesach
: 3:00p
Mincha/Maariv

: 6:00p
Candle Lighting

: 7:14p
---
Upcoming Programs & Events
---
Candle Lighting
Havdalah
Motzei Shabbat, Apr 11, 8:20p
Erev Pesach & Taanit Bechorot
View Calendar
Update this content.
Wed, April 8 2020 14 Nisan 5780