Brotherhood
March 2019 Men's Club Message
| | |
| --- | --- |
| Author | |
| Date Added | |
| Automatically create summary | |
| Summary | |
SPRING HAS FINALLY SPRUNG
This winter has been the ninth wettest for St. Louis since records have been kept. My backyard has almost finally dried out. Just in time for the spring showers. But the day of the World Wide Wrap was dry (photos on pages 2-3). After learning about the background and reason for Tefillin and how to wrap it, the group enjoyed a nosh of bagels, cream cheese, Danish, coffee, milk and orange juice.
MAN AND YOUTH OF THE YEAR
We send our best wishes and a hearty Mazel Tov to Bill Solomon, the Men's Club's 2019 Man of the year and to Yael Portman, the Men's Club's 2019 Youth of the Year. We are honored to have such accomplished members of Kol Rinah. They will be toasted and presented with their respective award on Sunday, March 31, at 1:30 p.m. during a luncheon at Congregation B'nai Amoona.
EAST SIDE REUNION
Men's Club members Herb Goldman and Don Singer are working on producing a reunion of families formerly from the East Side (Illinois). The event is to include everyone in the Jewish community whose roots are in East St. Louis, Belleville, and other East Side communities. The event is planned for June. Stay tuned for more information.
UPCOMING EVENTS

March 31, 1:30pm — Man and Youth of the Year Luncheon

April 30 — Light your Yellow Yom HaShoah candle (candles to be distributed by Men's Club)

May 3 — Shabbat in Mexico, Kabbalat Shabbat and Mazon HaOlam dinner

May 19 — Lag B'Omer

More information on each event as the date approaches.

B'Shalom,

Max & Richard
Wed, February 26 2020
1 Adar 5780
Brotherhood Calendar
Kabbalat Shabbat at the Brentmoor Retirement Community
First Friday of each month 4:00 p.m. 8600 Delmar Blvd., 63124
Brentmoor Kabbalat Shabbat Minyan (above)
Questions about any of these events? Contact us at mensclub@kolrinahstl.org.
Annual Brotherhood/ Sisterhood Trivia Night at the JCC
Saturday, February 29, 2020, doors open at 7:00 p.m., play begins at 7:30 p.m.
Brotherhood Shabbat
Saturday, March 14, 2020, 9:00 a.m.
Man and Youth of the Year Award Luncheon
Sunday, March 22, 2020, 1:00 p.m. in the Kol Rinah social hall.
Blasts from the Past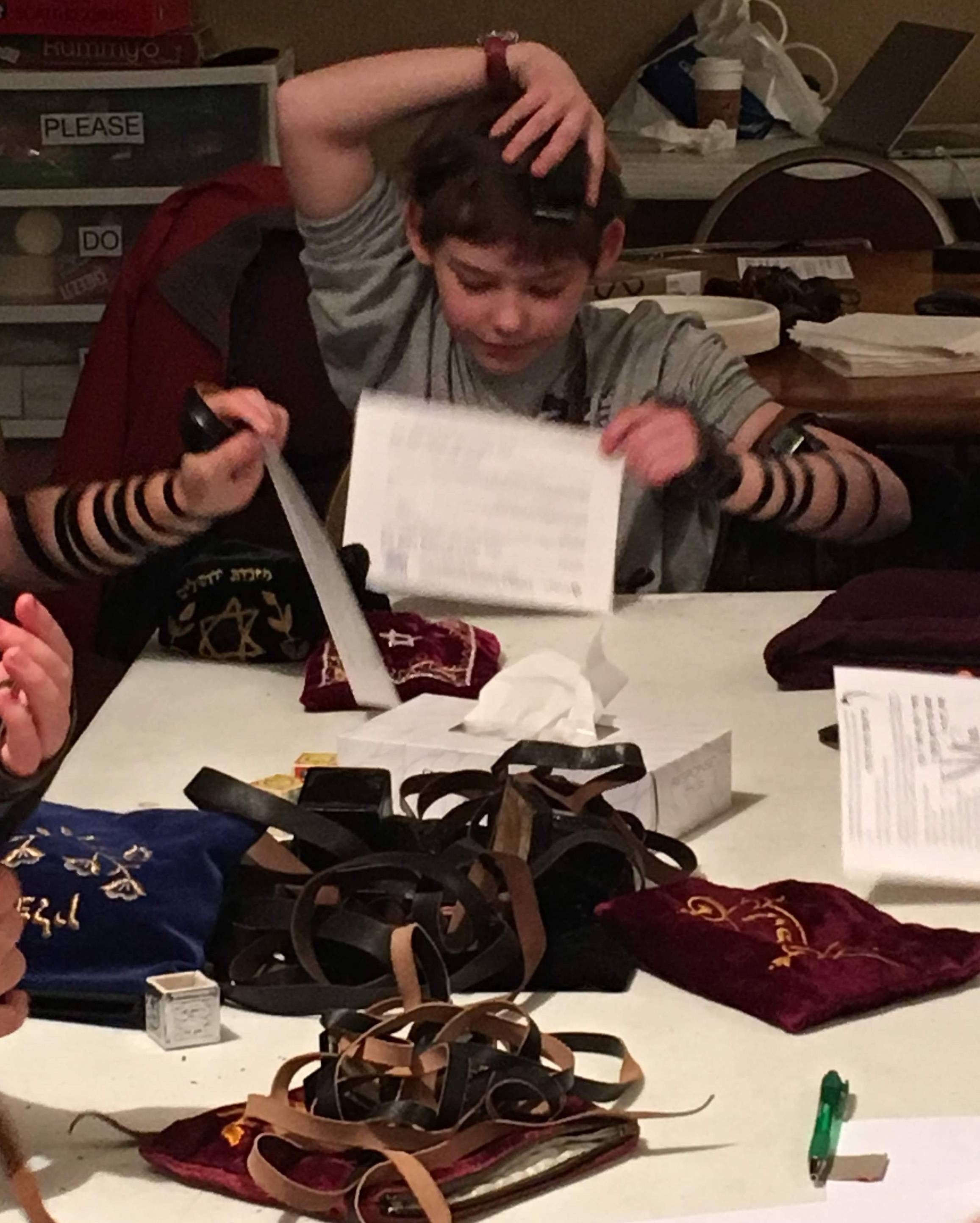 Confused Preparation for the 2019 World Wide Wrap
World Wide Wrap 2019 after excellent training and preparation
Men's Club Officers Complete a Letter in the Mark Raiffie Torah
Sitting from left, Dave Propper, Mitch Shenker, HaSofer
Standing from left, Monroe Ginsburg, Alan Schwartz, Bob Olshan, Ray Silverstein, Rudy Oppenheim (z''l), Gary Kodner, Joseph Iken (z''l)
Kol Rinah MINYAN TIMES and Kol Rinah Calendar
Today's Calendar
---
Upcoming Programs & Events
---
This week's Torah portion is

Parshat Terumah
Candle Lighting
Havdalah
Motzei Shabbat, Feb 29, 6:39p
Rosh Chodesh Adar
View Calendar
Update this content.
EVENT REQUEST
Kol Rinah has adopted a new online process for creating an event through Kol Rinah. To start the process, hover over Calendar on the menu bar above and click on Event Request..
Wed, February 26 2020 1 Adar 5780