Thu, May 6 2021
24 Iyyar 5781
Brotherhood Calendar
Kabbalat Shabbat at the Brentmoor Retirement Community
First Friday of each month 4:00 p.m. 8600 Delmar Blvd., 63124
Brentmoor Kabbalat Shabbat Minyan (above)
Questions about any of these events? Contact us at mensclub@kolrinahstl.org.
Man and Youth of the Year Award Dinner
Sunday, April 19, 2020, 1:00 p.m. in the Kol Rinah social hall.POSTPONED
Blasts from the Past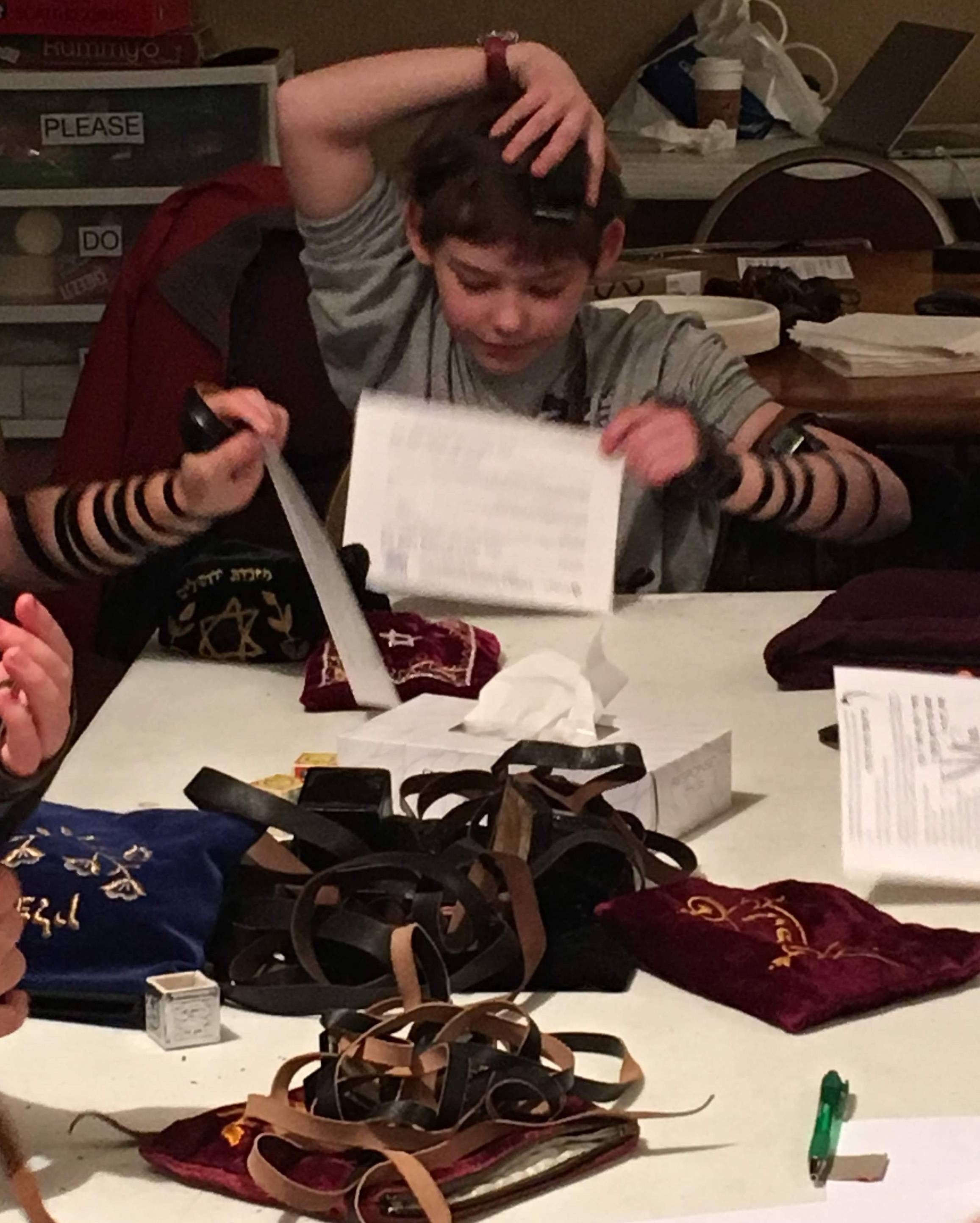 Confused Preparation for the 2019 World Wide Wrap
World Wide Wrap 2019 after excellent training and preparation
Men's Club Officers Complete a Letter in the Mark Raiffie Torah
Sitting from left, Dave Propper, Mitch Shenker, HaSofer
Standing from left, Monroe Ginsburg, Alan Schwartz, Bob Olshan, Ray Silverstein, Rudy Oppenheim (z''l), Gary Kodner, Joseph Iken (z''l)
Minyan Times and Calendar
Today's Sefirah Count Is 39
היום תשעה ושלשים יום שהם חמשה שבועות וארבעה ימים לעמר
Today's Calendar
Kol Rinah Sisterhood Torah Fund Campaign
Shacharit

: 7:00am
Mincha/Maariv

: 6:00pm
---
Upcoming Programs & Events
---
This week's Torah portion is

Parshat Behar-Bechukotai
Candle Lighting
Havdalah
Motzei Shabbat, May 8, 8:45pm
Shabbat Mevarchim
View Calendar
Update this content.
Office Hours:
Office Currently at 829 N. Hanley Rd
Monday – Thursday 9am to 5pm
Friday 9am – 3pm
Phone: 314-727-1747
Fax: 314-727-0080
Thu, May 6 2021 24 Iyyar 5781