Brotherhood
September 2019 Men's Club Message
| | |
| --- | --- |
| Author | |
| Date Added | |
| Automatically create summary | |
| Summary | |
With All The Tragedy In The World – A Time For Peace



As I write this article, I am still reeling from the tragedies in El Paso and Dayton. Like me, by now you have read too many news stories and editorials, watched too many TV news stories and have developed your own thoughts and position. But that still has not eased the pain and grief in my heart for the innocent victims and for what these senseless acts of hate and terror are doing to the fiber of our country. 





However, I have found a bright spot – a time for peace. For the last year or so the Men's Club has been hosting Kabbalat Shabbat services on the first Friday of the month at the Brentmoor Retirement Community in University City. We always have a minyan and the participants are incredibly grateful for a chance to once again experience the beauty and significance of the Kabbalat Shabbat service. Several members of our Brentmoor minyan have been moved to tears. This minyan is open to EVERYONE. So, some first Friday, please feel free to join us at 4pm in the Continental Room at the Brentmoor. Share this bright spot time for peace.





This picture was taken at the Kabbalat Shabbat service on August 2, 2019. I'm sure if you look closely, you will see familiar faces.





Shalom Aleichem,





Max Brown





Richard Gavatin
Wed, February 26 2020
1 Adar 5780
Brotherhood Calendar
Kabbalat Shabbat at the Brentmoor Retirement Community
First Friday of each month 4:00 p.m. 8600 Delmar Blvd., 63124
Brentmoor Kabbalat Shabbat Minyan (above)
Questions about any of these events? Contact us at mensclub@kolrinahstl.org.
Annual Brotherhood/ Sisterhood Trivia Night at the JCC
Saturday, February 29, 2020, doors open at 7:00 p.m., play begins at 7:30 p.m.
Brotherhood Shabbat
Saturday, March 14, 2020, 9:00 a.m.
Man and Youth of the Year Award Luncheon
Sunday, March 22, 2020, 1:00 p.m. in the Kol Rinah social hall.
Blasts from the Past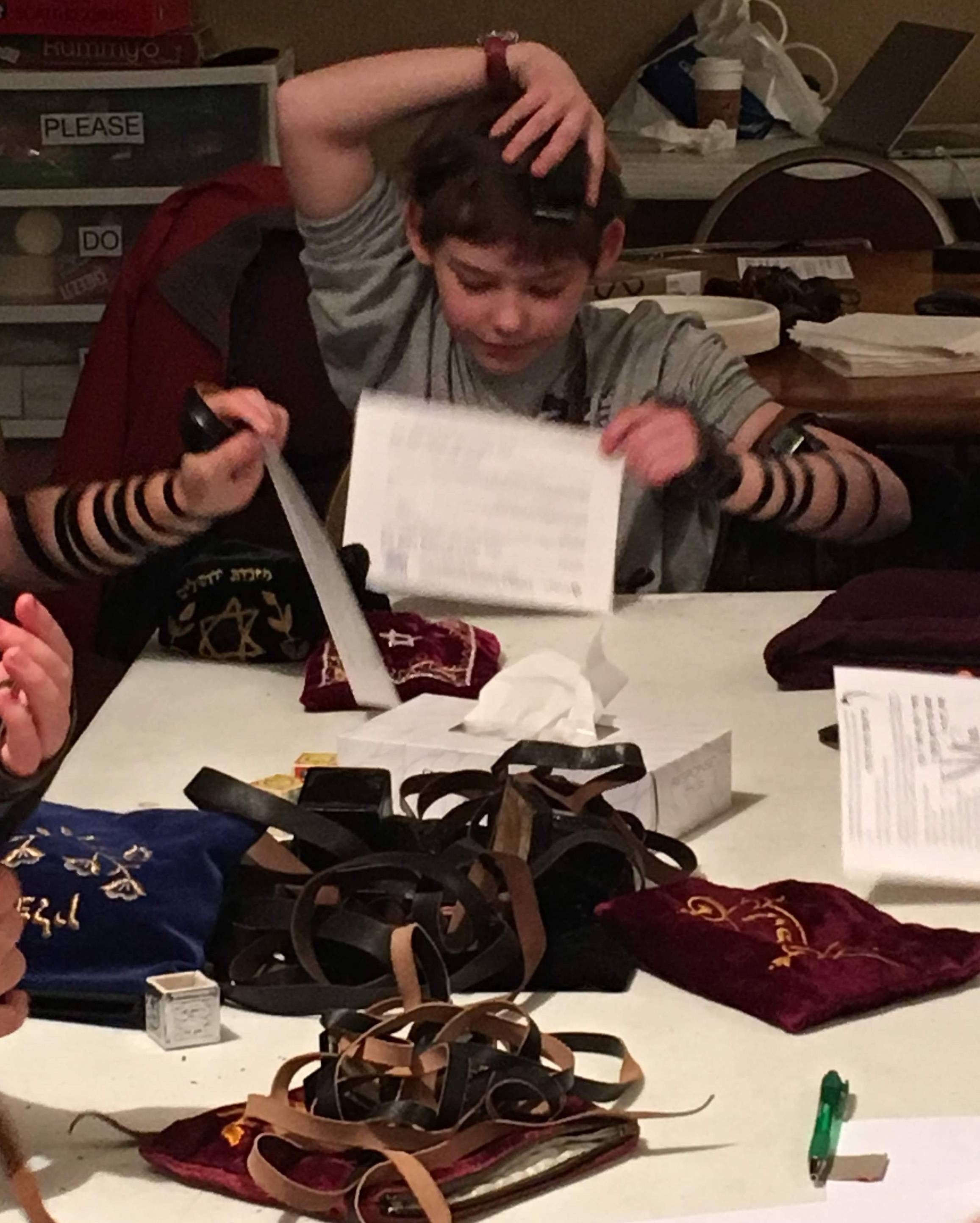 Confused Preparation for the 2019 World Wide Wrap
World Wide Wrap 2019 after excellent training and preparation
Men's Club Officers Complete a Letter in the Mark Raiffie Torah
Sitting from left, Dave Propper, Mitch Shenker, HaSofer
Standing from left, Monroe Ginsburg, Alan Schwartz, Bob Olshan, Ray Silverstein, Rudy Oppenheim (z''l), Gary Kodner, Joseph Iken (z''l)
Kol Rinah MINYAN TIMES and Kol Rinah Calendar
Today's Calendar
---
Upcoming Programs & Events
---
This week's Torah portion is

Parshat Terumah
Candle Lighting
Havdalah
Motzei Shabbat, Feb 29, 6:39p
Rosh Chodesh Adar
View Calendar
Update this content.
EVENT REQUEST
Kol Rinah has adopted a new online process for creating an event through Kol Rinah. To start the process, hover over Calendar on the menu bar above and click on Event Request..
Wed, February 26 2020 1 Adar 5780